How to Spoil Yourself
Spoiling oneself is a way for us to treat ourselves. Especially after a tiring day at work, you deserve some spoiling. The good news is that there are many centres that can indulge and spoil you. You just need to make time for it. You can begin by considering the following places: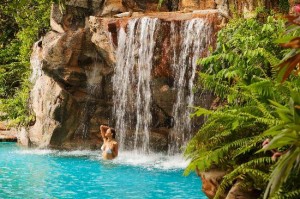 Qi Mantra Remedial Massage
Qi Mantra Remedial Massage is located in Kim Seng Promenade. They are open from 10am to 10pm every day. Expect to pay S$25 to S$200 for their treatments. You can call them through (+65) 6836-3682.
The centre offers acupressure and other specialty treatments, such as wisdom massage and shockwave puncture. You can choose from their collection of blended aromatic essential oils.
Auriga Spa
Auriga Spa is located in The Knolls, Sentosa. They are open from 10am to 1opm every day. Services start at S$150. You can call them through (+65) 6377-8888.
Auriga is considered a five star spa. They offer body massages, foot treatments, yoga, facials, meditation, full day spa packages and many more. They also have a famous treatment packages: Waning Moon, New Moon, Full Moon and Waxing Moon. It is a bit costly but you will surely feel invigorated after experiencing these treatments.
Ayurlly Ayurvedic Spa
Ayurlly Ayurvedic Spa is located in Tekka Mall. Services start at S$50 to S$200. If you want to avail of their services, you should call for an appointment. You can call them through (+65) 6737-5657.
They specialize in Ayurvedic therapies like shoulder, head, knee and bust massage. Their signature treatment, and a must try, is the Chandranukhi.
You deserve these treatments. Don't think about the money or the time because when you really want something, nothing can stop you. Don't let other things keep you from the things that you deserve. There are countless spa centres operating these days. The challenge is to find the perfect place.