Internet Poised to Make or Break Restaurants
Yelp, Facebook, Instagram, Twitter and Foursquare – these five social media sites have become today's appraisers of the quality of service companies, especially restaurants. Here's why: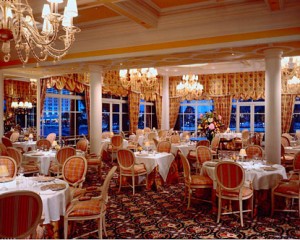 Changing Landscape
In earlier times, when you get bad food or service from a restaurant, you either talk about it with the manager or you tell your friends not to go to said restaurant. Today, the damage badly-served customers can do is far worse: with the advent of social media, not only can they detail their bad experience for anyone to see, they can post it exactly where would-be other customers are expected to check.
Extreme Example
Understandably, this is bad news to restaurants that provide poor service as shown in the case of one Arizona restaurant. The restaurant, Amy's Baking Co., has been infamous in its locality. They were so bad that even master chef Gordon Ramsay gave up on salvaging the establishment, a first in his popular show Kitchen Nightmares. But instead of learning from the experience, the owners lashed out at its online critics – to its own detriment.
Masters of Opinion
The more a restaurant cries foul and denies its faults, the more online critics will pounce on them, and the more people will know how bad they are. That was exactly what happened with Amy's Baking Co. and many others. The power of social media is so strong today that they can make or break restaurants big and small. As evidence, a Harvard study showed that an increase in online rating directly translated to increased revenue. Poor ratings, of course, mean fewer customers.
Singapore Restaurants
How does Singaporean restaurant fare? Not too bad at all. Customers gave perfect ratings to a good number of restaurants, including Restaurant Andre, Shinji by Kanesaka, and CUT at Bayfront Avenue. Notably, Restaurant Andre ranked #38 on the World's 50 Best Restaurant Awards 2013.