Different Ways of Motivating Your Child
There have been many research conducted in the fields of child motivation. Recent research by Andrew Martin, Sydney University professor and an expert in motivating kids shows that motivation has many faces. He pointed out that children with positive self-image are inclined to get good results, try harder and enjoy their school.
With that being said, parents should continuously motivate their children. There are parents who underestimate the power of motivation and just criticize their children all the time. This is unhealthy. If you want to invite good results and positive behaviour, you should learn how to motivate your children the right way. Here's how:
1. Control your anxiety. You have to control your anxiety and let motivate come from your child. If you want something, your child will only comply or resist just to calm you down. Whenever you are anxious to get something done, your children will only react and do what is expected of them. That is not a good way to motivate your child. You are only creating a power struggle.
2. Be a good model. If you want to motivate and inspire your child, you have to show him/her how. Sometimes the best way to motivate a child is to stop motivating him/her. You have to ask yourself if your actions are controlling or inspiring. If it is controlling, you should mellow down a bit. Remember that if you are too controlling, your child will not want to get close to you.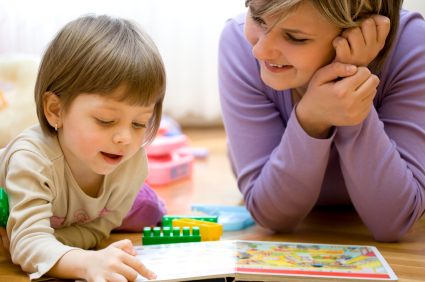 3. Let the child make decisions and face its consequences. Your child needs to grow. You have to let your child make decisions and if he makes a poor one, let him be responsible for it. You have to let him face the consequences of his actions. Your child will learn from his/her mistakes and that is enough motivation.
4. Encouraging self-motivation. Your child needs to learn self-motivation. You will not be there always to inspire him/her. There will come a time that he/she will face everything alone and when that time comes, he/she can get through it because he/she has a power to change everything with the help of self-motivation. Motivation does not only come to you. It is innate in everyone.
Inspiring your kids will be easy as you go along. You should know that getting a good grade is not everything. There is a serious problem if you care about the grades of your child more than he/she cares about it. While it is good to push him/her to do better, you should know when to stop, accept him/her and then appreciate the effort.