How to Get Your Artwork into an Art Gallery
Every artist dreams of getting his work of art exhibited in an art gallery. For an artist, to be given the opportunity to share art to other people is an absolute joy. The feeling of being able to astonish people truly makes an artist ecstatically happy.
If you are fascinated in putting your piece of art in a commercial gallery, the following tips might be very useful to making your dream come true.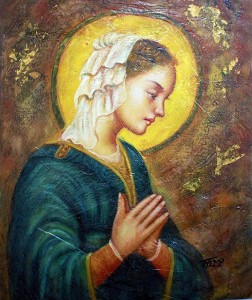 Visit websites of art galleries
In Singapore, nearly all galleries and museums have a web site. Here you can learn about their submission policies and whether or not their doors are welcome to evaluate new artists. Doing your search online first also saves much of your time and effort.
Hunt for new ones
New galleries will most likely accept new artists. Be on the lookout for new ones in your local, and inquire about their policies. If you are fortunate enough to be given a break, get a written contract and insist on being paid on time. This is because some new galleries don't succeed during the first two years. And so if you don't have a solid contract, you might not get paid at all.
Fit into their niche
You might have distinctive works of art and that's good. But part of being able to fish for an opportunity of exhibiting them in a place like contemporary Vinci arts in Singapore is to find one wherein they will fit in. When you visit a prospective art gallery Singapore, try to observe the kind of art and artist it exhibits. If you have such a disparate artwork, the gallery might not be interested.
Post your art online
Perhaps one of the hardships that every artist goes through is searching for an avenue to showcase his works. At present, it's the gallery that finds the artist and not the other way around. Because of this reality, you need to establish a presence strong enough to magnet galleries. One effective way to do this is by posting your art online. The more places, the better.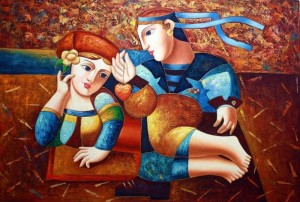 Optimize your web site
There are many ways to optimize your personal web site so it ranks better in search engines. Hiring somebody who is an expert in search engine optimization is definitely a good investment and should be considered if you are really serious about building a strong presence in the internet.
Market your works
Advertise and promote your art. The dream of getting your artwork into a gallery requires much amount of patience and perseverance at first. But don't worry, all your efforts will pay off once you have finally mounted your art onto the gallery's walls. If you want, you can also hire an agent to market and sell your artwork.
Always be prepared
This might sound very general, but an artist should always be prepared of tough times. Expect a lot of rejection, especially in urban areas where there are hundreds of artists who compete for a very rare opportunity. Moreover, be financially prepared. Don't just depend on the income you can get from being able to show your works in galleries. It's good if you can have a part-time job or a small business, for example. Being an artist may be bittersweet. You may not have a decent income out of what you do, but doing art is bliss.