Sound of Music
Given the good number of singing competitions in the world today, vocal training has become a growing industry. In fact, it has also sparked great interests in song writing, singing, and music in general. With the great number of schools in Singapore that's offering courses in music and singing, how will you be able to choose one that will develop your singing prowess to its fullest? Here are the guidelines for doing just that: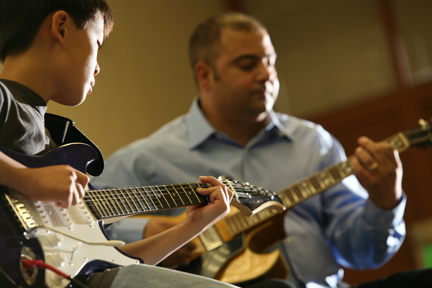 How to Find the Best Music School
1. Research on the Credentials of the School
Knowing more about the music school you're interested to enrol in is crucial so you'll have more confidence that the time and money you spend there will not be in vain. Do this by researching on the background of the school, and how long it has been established. This will serve as an indicator of the school's reputation, stability, and standing in the industry. After all, you wouldn't want to invest money taking vocal lessons in a school with a bad reputation.
Other than the school itself, do consider checking on the background of its directors as well. Are they more a musician, or do they have a good business background? Knowing these things is important as it affects the vision of the business, as well as the school is managed.
2. Check the School's Connection to the Music Industry
This will depend on the focus of the music school in question. Some music schools in Singapore focus more on developing the next singing idol, so they'll likely have more connections with record companies, recording studios, as well as artiste management companies. These schools with reputable singing class in Singapore also likely have their own music publishing house so their students could send their songs to this house, and compete for a place in the next recording album of an artiste.
Other schools, on the other hand, focus on developing world class performers, making they have more connections with performance venues like theatres, concert halls, cafés, and even prestigious art venues in the country. This allows schools to organize concerts and shows for the students so they could start building up their confidence onstage, and be given more exposure.
3. Know the Courses Offered by the School
Knowing what courses is offered by a particular music school will give you an idea of the school's strengths. For instance, some music schools focus more on giving singing lessons, while other offer programmes in audio engineering, song writing, and more. It'd also do you well to know the credentials of the instructors who will be teaching the relevant courses.
Choosing a school that offers the course that you want will give you a head-start over others in terms of music education, vocal training, and in achieving the results that you want.
What to Consider When Looking for a Music School
1. The Music Degree
One of the most important thing to consider when choosing a music school is the degree it offers. Most schools offer at least two types of music degrees: performance and education. Some offer more specialized degrees like composition, audio engineering, music history, and music therapy. While some focus on arts degree with emphasis on music, involving less intensive ensemble performance and singing lessons.
Choosing a school that offers the degree you want to take will definitely help in honing your musicality so make sure that you enrol to one that provides just that.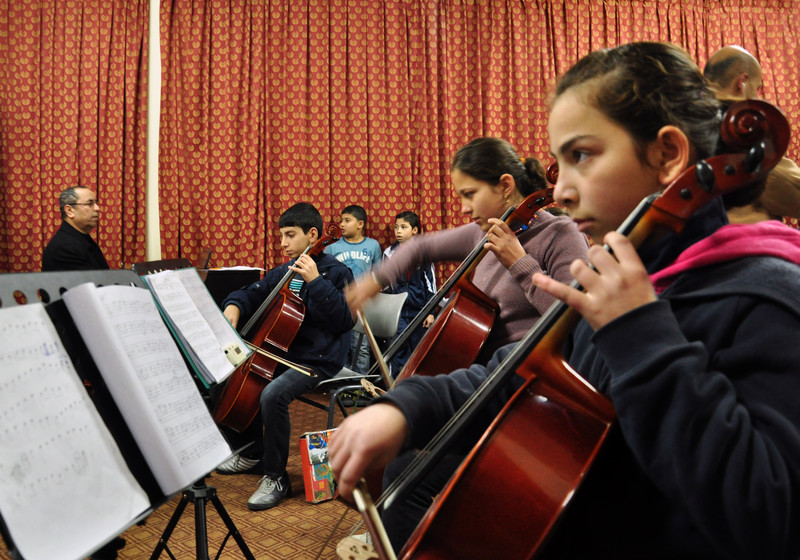 2. The Faculty
Another important thing to consider is your potential mentors. Cross-check your degree's curriculum with the resumes of the vocal coaches to see if they'll be able to teach based on their experiences, and not just on academic theories. So ensure that you enrol in vocal lessons or classes with coaches who are experienced enough, and with whom you can personally connect and establish a good relationship.
3. The Location
Location is another important consideration in choosing a music school that you'll be attending. Some schools are located in the heart of the major cities, while some are situated in rural areas. Still, both locations have their own advantages: Schools located in smaller towns have fewer distractions, and lower cost of living. Colleges situated in major cities, on the other hand, offer a more thriving and historic music scene. Plus, there's also an established partnership between the school and the big names in the music industry.
So consider on what kind of environment you want to learn and get experience from before deciding as to which music school you'll be enrolling in.
4. The Cost
The cost of studying in a music school is another factor worth considering as you decide on which school best fits your needs. That said, you might be faced with choosing between a prestigious and far-away school that costs a lot, and a lesser-known, nearby college that costs less. Still, there's no wrong or right choice, only what's best for you. Oftentimes, getting an expensive education is worth every dollar, but sometimes a cheap education can be as effective in helping you hone your music skills.
But no matter what music school you end up choosing, remember that what you get from them is what you put into them. Every type of education has its own advantages, and it's now up to you to capitalize on them.