An outdoor restaurant is a great way to advertise your recipes, because customers will see the food on the tables and the menu board right away. It's also an attractive option for your customers who might want to sit outside to enjoy the scenery instead of dining inside the restaurant.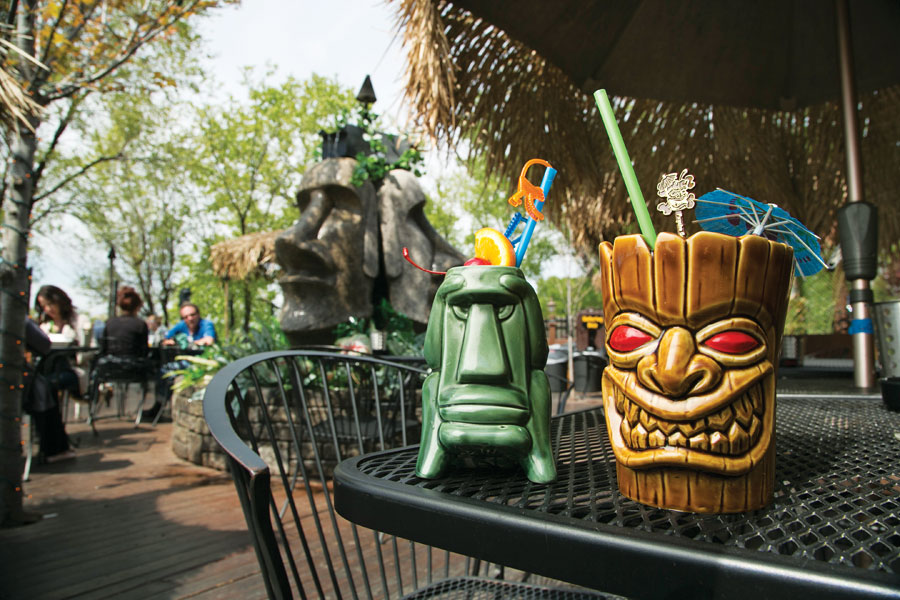 Here are the essential pointers for a starting an outdoor restaurant in Singapore.
Starting a Food Business in Singapore
You will need to apply for the following licenses, certifications, and permits before starting any food business in Singapore, including an outdoor restaurant.
• Food Shop License: You can apply for this once you have an interior layout plan from a kitchen designer and kitchen equipment supplier. The license will allow you to operate a food stall.

• Incorporating a Business: To make your business legit, you need to have your restaurant incorporated. Local restaurateurs like www.alpscreative.com in Singapore will need to have a Singpass to apply at the Accounting and Corporate Regulatory Authorities. Foreign restaurateurs on the other hand, should apply first for an Entrepass at the Ministry of Power before incorporating a business.

• Halal Certification: You will need to apply for this certification if you want to ensure that you are serving quality food for Muslim customers. The certification means that your food are prepared according to Islamic laws.

• Liquor License: If you are planning to serve alcoholic beverages in your outdoor restaurant, you will need to apply for this license from the Liquor Licensing Board.

• Imported Food Ingredients License: This license from the National Environment Agency is needed if you are planning to import food and utilize commercial kitchen equipment for food preparation. This license needs a registration number from the Food Control Division and a central registration number from the Singapore Customs.

• Goods and Services Tax Registration: This is needed if your estimated annual revenue is at least SGD 1 million, with a tax rate of 7% of the goods and services purchased by your customers.
Layout for an Outdoor Restaurant
An outdoor restaurant does not necessarily mean you will not have an indoor kitchen and dining area, instead you will be offering two seating options for your customers. When designing the interior and exterior of the food business, most restaurant consultants will tell you to incorporate a different theme each for the indoor and outdoor dining areas. For example, the indoor area can be more intimate and formal, while the outdoor area will use the natural lighting, ventilation, and scenery to create a different ambiance.
You should also plan for your outdoor and indoor kitchens, because you will be using different items for slightly different conditions. Outdoor equipment, including the tables and chairs for the dining area, should be more durable than the equipment for indoor dining.
Both interior and outdoor kitchen need to follow a basic layout by dividing the area into zones or sections of specific tasks; such as the preparation, cooking, serving, and clean up sections.
An exterior prep section can be composed of a countertop with sink, drain board, cold storage, and warming storage. The interior prep section can be bigger to accommodate several food prep tables and counter. The cooking zone for the outdoor kitchen is usually composed of the grill, side burners, and smokers; while the indoor kitchen can include more commercial kitchen equipment for other types of food. The outdoor serving area can include partitions and tables, but the indoor serving area should not be seen from the indoor dining area.
The kitchen layout can be an assembly line or island-style or zone style. The assembly line layout is ideal for outdoor restaurants that are expecting a large volume of customers. Both the cleaning and storage areas are at the back, while the food preparation, cooking, and service areas are all facing front. The island style is ideal for an outdoor kitchen because all the commercial kitchen equipment are placed in the center, while the perimeter is surrounded by counters. In the zone layout, all the commercial kitchen equipment are placed on the walls so that there is no blockage.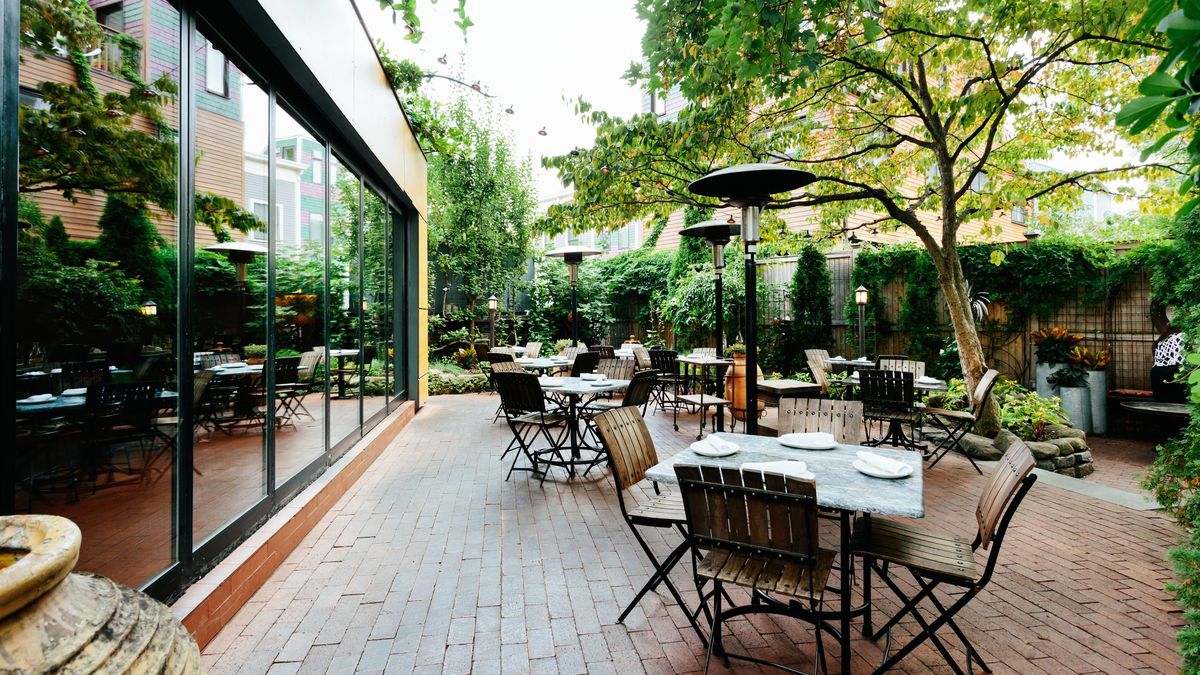 Planning for the Kitchen Equipment
Like any startup restaurant, you should plan what type of commercial kitchen equipment you will need to avoid spending on items that your staff will not use yet. Ask your kitchen equipment supplier about the different models of appliances for outdoor and for indoor cooking.
What are the things you need to consider when buying your first commercial kitchen equipment? Experienced restaurateurs will tell you to check your menu with your staff and to have a run-through of the preparation and cooking process. You should also estimate the daily volume and performance of the restaurant to avoid unexpected costs of buying appliances that eat up more resources than is necessary. If you don't need a walk-in refrigerator for example, you can save more with other models. That doesn't mean, however, that you will sacrifice performance to save money. Purchase only high quality commercial kitchen equipment from the best kitchen equipment supplier in the country.
The list below provides only the basic equipment you will need for a new outdoor restaurant.
Indoor Kitchen
• Commercial refrigerator, freezer, and cooler
• Food prep tables and counters
• Sinks and faucets
• Ice machines and ice accessories
• Shelving, racks, and carts
• Heated cabinets and refrigerated cabinets (for display)
• Ranges
• Oven
• Fryers
• Microwave oven
• Convection oven
• Water dispenser
• Mixers or planetary mixer
• Blenders
• Food processor
• Slicers
• Meat cutter
• Vegetable or fruit cutter
• Salamander or broiler
• Chicken rotisserie
• Steamers and kettles
• Food rethermalizer
• Rice cooker
• Commercial dishwasher
• Bar and beverage equipment (coffee maker, cold beverage dispenser, etc.)
Outdoor Kitchen
• Portable, towable or built-in outdoor grills
• Outdoor gas burners and stoves
• Outdoor steamer kits and fryers
• Outdoor smokehouses
• Outdoor charbroiler
• Backyard charcoal or wood smoker
• Outdoor bar and beverage
• Outdoor racks and shelves
• Portable sink
• Seafood steamer
• Outdoor ice machines and accessories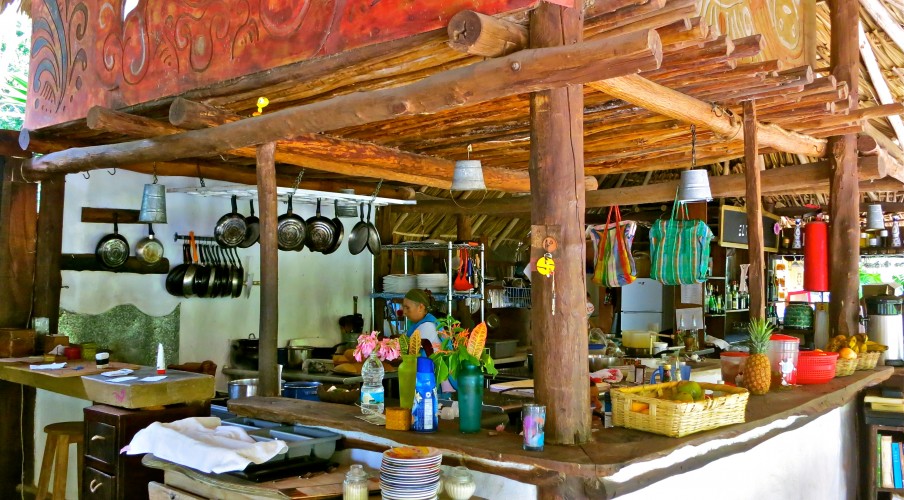 Finally, don't forget to include safety equipment, cleaning equipment, and waste disposal equipment in your kitchens.