NUS Ranked No. 1 in Asia
Good news for students and alumni out there. The National University of Singapore garnered number 1 during the recent rankings conducted by a London based consultancy. The list of rankings was released last September 10. All non-NUS students rejoiced because for the first time, the university advanced the University of Hong Kong.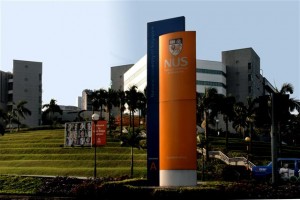 The rankings was released by the World University Rankings by Quacruarelli Symonds. In the worldwide rankings, the university is in the 24th spot. The ranking simply reflects the government's support of higher education. You should know that seven out of the ten spots on the global lists are US universities. The top spot goes to The Massachusetts Institute of Technology. The number two spot goes to Harvard University followed by University of Cambridge then the University College London and the Imperial College London.
The rankings are based on six indicators to include student mix, international faculty, academic reputation, employer reputation, student-faculty ratio and citations of faculty. The NUS fulfilled all the indicators which made them the number 1. The Singapore government promotes and encourages schools to be on their best. As a result, many students from outside of Singapore considered it. The success of NUS is also the success of the government and all its citizens.
NUS offers undergraduate and graduate studies. The school is also proud of its research (with three Research Centres of Excellence and twenty three university level institutes and centres) with intensive focus on Asian expertise and outlook. There are three campuses (Kent Ridge, Bukit Timah and Outram) and 16 faculties' offers broad curriculum. To date, NUS has a total student population of 37,426. 27,216 of which are Undergraduate students and the remaining 10,210 are Graduate students.