Orchard Road's Unseen Treats
Orchard Road is a wide street in Singapore where you can find leading fashion labels like Prada, Dior, Louis Vuitton, as well as the country's grandest hotels and shopping centers. People from different walks of life never missed to walk by this destination. But aside from the luxurious brands and five star hotels, one interesting stall caught my attention – ice cream stalls along the road.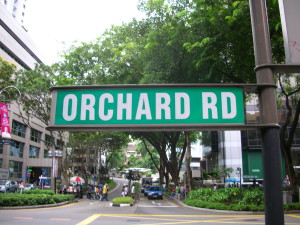 Hidden Sweets
The one who sells the street ice cream are mostly elderly man. A very simple ice cream recipe with options of flavors, where you could pick your own choice of flavor and have it on a wafer or bread. I tried the strawberry ripple with the bread. The color is oh so attractive matching the strawberry ice cream with the pink marble bread. And the price, it's the cheapest that I ate! Buying this ice cream would make you cool and refreshed after a long walk in the Orchard Road.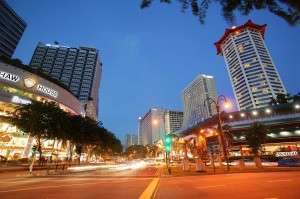 Tummy Fillers
When evening came, I took a walk on the Orchard Road and I found another stall for a street food. When I looked around, it looks like a food court. It's neat and clean so I filled my hungry tummy with braised duck noodle and soya sauce chicken set. This order is a little more expensive; just taste simple and ordinary but satisfying.
Street Delights
After enjoying the food I took a little walk across the street and found these mini coconuts near the Mustafa Centre. These are very delicious and sell so fast so better hurry and have one. Well, if you are new to Singapore do not miss out these three recommended flavorful and mouth-watering street foods! Or if not sure, choose carefully so as not to pick the wrong taste. Enjoy Singapore!