Mastering the Art of Wearing Shorts
With the help of a right styling inspiration, your short shorts can be a wardrobe mainstay in your closet regardless of your body shape and size. Whether you're pairing them with a blazer and silky blouse for a sexy date night or just wearing them with your favourite shirt and jean jacket, rest assured that there are plenty of ways that you can try to incorporate the following types of shorts into your chosen getup.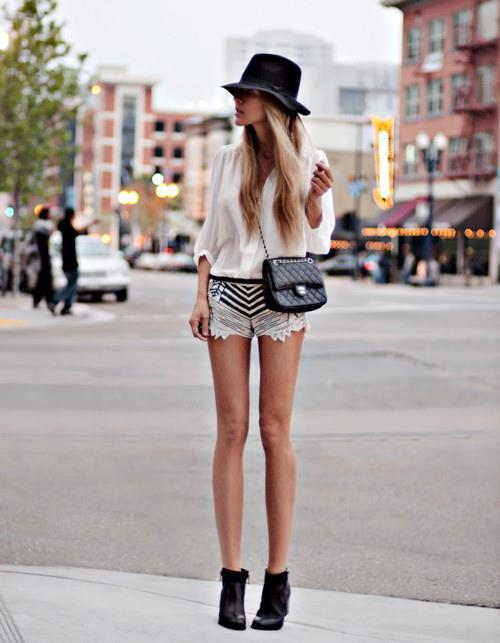 Short Shorts
If you're a long-legged beauty, then short shorts might look extremely short as you wear them. The best way to avoid disapproving stares every time you wear this pair is by wearing them with long layers like jacket or sweater. It'll keep you warm and you can wrap it around your waist to achieve a purposeful look. Staying around the five-inch inseam marker would also be a good idea if you don't feel like wearing an extremely short shorts. To measure your inseam, simply place a measuring tape over your thigh and measure down as far as you'd like your shorts to stop.
Bermuda Shorts
If a shorts with a decent length is what you're looking for, then Bermuda shorts are the best way to go. Most of these pants stop at the knee or mid-thigh area, making it a great way to change up the classic shorts look. If you're tall, it's possible to get away with almost any length of Bermuda short. If you're on the petite side, however, be cautious about wearing certain lengths of Bermuda shorts as it can swallow up your legs. The best style option for you would be those that stop at the mid-thigh.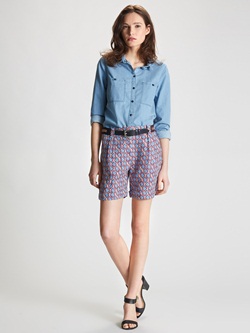 Low-Rise Shorts
Got an abdomen that's toned to your liking? Then low-rise shorts might be a good option for you. This style of shorts work well with almost any getup – especially cropped tops, if you're thinking of showing some skin. If you're carrying some extra pounds, however, then this style may not be the right option for you as it can cause the 'muffin top' effect on your body.
High-Waist Shorts
If your abdomen isn't as toned as you want it to be, then high-waist shorts are the best option for you as it can quickly hide and smooth out those unwanted fats around your waist. These denim shorts will help in emphasizing a narrow waist and accentuating the shape of your hips. High-waist shorts work by enhancing all the good curves while hiding all the bad ones.
Dressing up your favourite denim shorts isn't that difficult. All you've got to do is be creative in pairing them up with your favourite tops and you're good to go.